Did you know that when a new patient comes through your doors, they make their decision about you, your team, and your office within the first 15 seconds? While your excellent dental skills, warm personality, and staff professionalism are a huge plus, your office appearance has the most significant impact on a new patient's decision. Therefore, it should reflect you and your high standard of care. If you're looking to remodel your office, look for an experienced dentist office contractor in Central MD.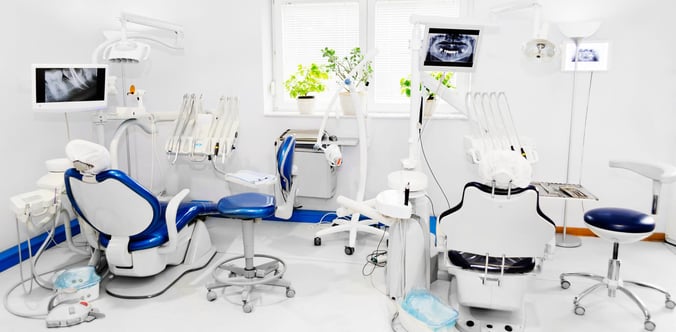 What Are the Top Trends in Dental Office Design?
Natural Designs
Gone are the days when dental offices are supposed to look cluttered and stuffy. Nowadays, more practices are embracing simplicity and nature. Consider incorporating live plants and allowing plenty of sunlight through the windows. You may also use bright, mood-boosting light and various materials that are made of natural substances.
Vibrant Color Schemes
Your choice of color themes can have a massive impact on your overall office design. From a young age, we are mentally influenced to associate specific colors with feelings or actions–such as green, meaning "go." Vibrant color schemes, faux natural finishes, and garden plants are becoming increasingly popular for their inviting emotional response.
Therefore, a complementary color scheme also sets your patients' mood and demeanor. Your designer can help you pick the right colors to achieve the inviting dental space you always envisioned.
Technology and Efficiency
Another fundamental change in today's dental offices is the increase in technology. An experienced medical space planner can help you accommodate your state-of-the-art machines. You'd also want to work with an equipment specialist who knows the latest codes and regulations.

Are You Looking for The Right Dentist Office Contractor in Central MD?
Liberty Group Construction understands that enhancing the appearance of your dental office is a marketing strategy by itself. Our experienced and top-notch team can help you win a new patient's impressions the moment they step into your well-designed yet professional-looking office. Call us to speak with a project consultant or submit our online form to request an estimate. We are excited to work with you!