As a doctor, dentist or veterinarian who has decided to open their own office to practice out of, the initial steps where you have to start consulting with a realtor, business consultant, lending agent and others can all seem very daunting. And this is before you've even begun looking for a General Contractor or Architect! At what point in this process do you need to consider onboarding an interior designer?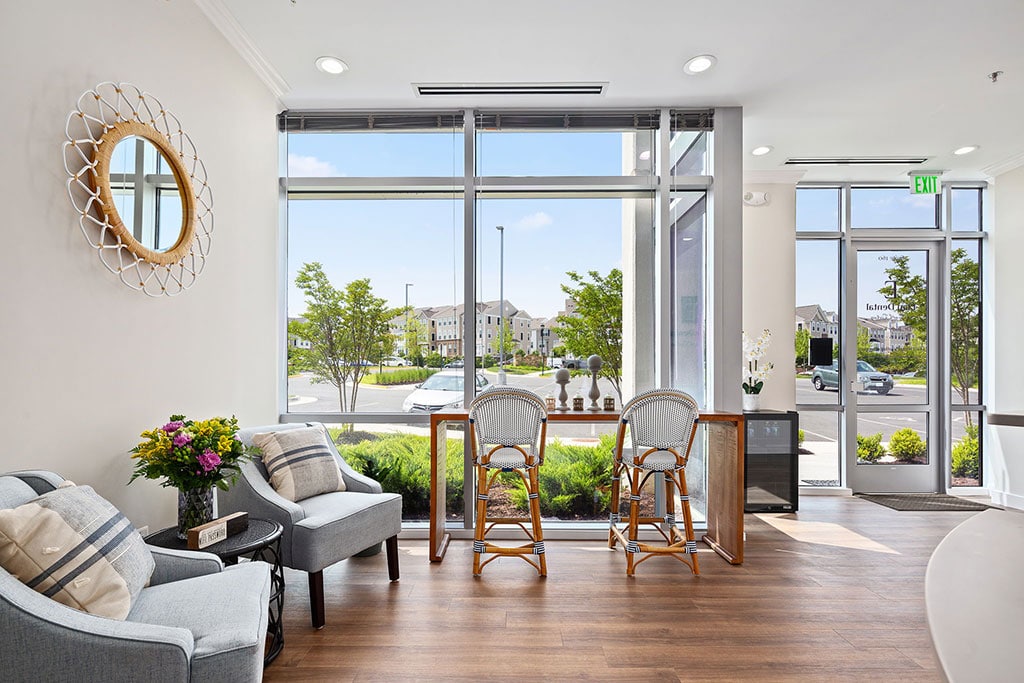 Benefits of Hiring an Interior Design Firm
At first, it may seem cost effective to put yourself, the Owner, in charge of handling the design of the overall theme and even the little details of your medical office. Choosing materials, coordinating color pallets, and selecting specialty fixtures like decorative lighting can become very complicated, and your consultant or architect may include in their services some level of assistance with this process. But at what point does it make sense to hire an independent design firm that specializes in medical spaces to take on all aspects of the office layout, space planning and interior design?
The first step is taking into consideration the important of making your office stand out by incorporating elements of your unique vision into all the details of your practice that a patient will interact with once they step into the space. Unless you are practicing under a larger organization's brand, like a Dental Support Organization (DSO), the design of your practice and your brand is going to be a crucial element of your success. If you are the owner of your practice, then most likely the next most important aspect of your project is how soon you can schedule patients for the time of your grand opening.
For this reason, the next step is onboarding a designer early enough in the process so enough time is allotted to the phase of design coordination and finish selections. A comprehensive interior design plan can take up to two months to finalize, but Liberty Group cuts down on total design time needed significantly by streamlining this process, so that Interior Design, Architectural, and MEP plans are developed simultaneously.
Check out our Design Services page for more info outlining the benefits of having the Architect, Engineer and Interior Designer under the same roof as the General Contractor. Utilizing our in-house team to coordinate with all parties is one of the ways Liberty Group saves clients time and money when building their first practice.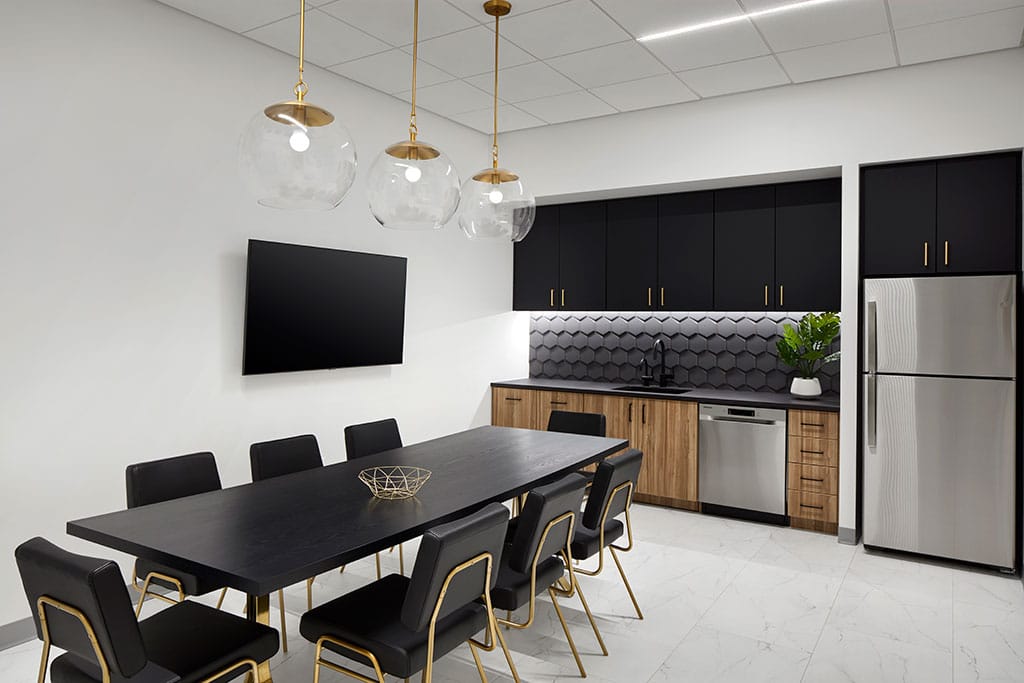 Balancing the Importance of the Aesthetics of Your Space, with Project Schedule and Budget
The design of your dental or healthcare office can impact patient comfort, safety and even staff morale and productivity. In this article by Healthcare Facilities Today, Al Thompson, managing executive and studio director of design firm TPG Architecture, explains that "Healthcare design is important because providers want to reinforce to their patients that they are in spaces that can support their needs. A comfortable space makes one feel safe and protected, and ultimately produces better outcomes for patients". Spaces to sit and relax are becoming more important as the COVID-19 pandemic persists. Alternate spaces for patients to relax, read, or speak with their visitors are essential.
Most of Liberty Group's clients have the same initial questions when the subject of interior design arises in the consulting session- "How much will it cost, and is it worth adding to the budget?"
Interesting enough, one of the key traits of a good interior designer is being conscious of both the Owner's schedule and budget, as they work through the process of selecting custom finishes and designing unique characteristics of a medical office based on the initial concept.
Implementing value-engineering of the Owner's desired look of the space is one of Liberty Group's specialties to take dentists and doctors as far as possible with the initial budget set from day one, and for that reason we only refer our clients to design firms that have the same capabilities.
There are architecture firms that charge upwards of $20,000 for space planning and design services of a medical office, but Liberty Group offers clients who enroll in a complete design-build package the benefit of full interior design services that cost only a fraction of this industry pricing. More importantly, coordinating design and construction under one roof is another way that Liberty Group gives clients an opportunity to reduce headaches in the early project planning phase, as well as save significant capital since our design and construction team work together to find you the most cost-effective solutions.
Liberty's design-build clients do not have to worry about going through the entire design phase only to find out at the start of construction that there are custom materials delayed because of long lead times or scarce availability. Trust the experts in medical construction to connect you with the right designers and engineers to build the practice that meets all your needs.
The Possibilities Are Endless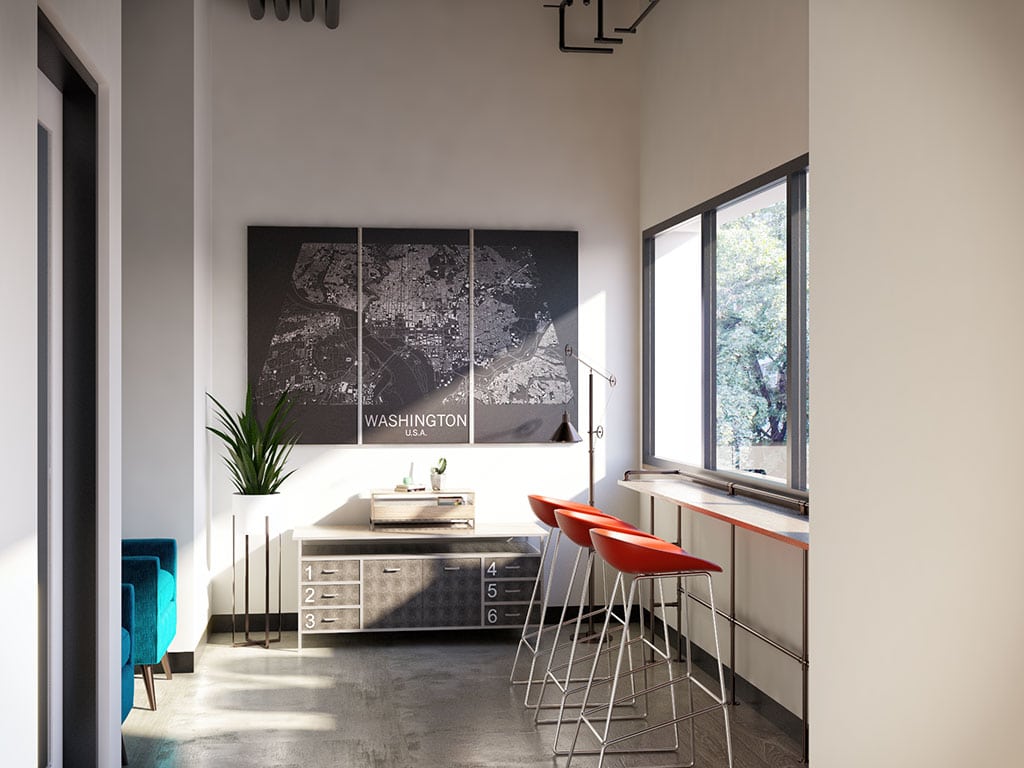 Liberty Group has built hundreds of unique medical and dental spaces in the DC, MD and VA territory. We know how many design elements and themes there are to choose from, as well as the importance of being paired with the right consultant and designer that suits your vision and taste.
Browse our project portfolio to see many examples of successful healthcare projects that gave the Owner a space that both served patient needs while incorporating elements of their unique vision in the details.
When you spend significant time and resources planning for the opening of your own practice, it's important to get it right the first time; Liberty Group has designed and built over a million square feet of healthcare space in Washington DC, Northern Virginia and Maryland.